The Bikini, an anatomical deflagration from top to bottom
The modern bikini was invented by the French engineer Louis Réard, who runs his mother's lingerie shop, in 1946. He named it after the Bikini Atoll, located in the Pacific, was chosen as the site for an atomic bomb test, which took place on July 1, 1946.
Réard hoped that the excitement caused by his jersey, consisting of a band at the top and two inverted triangles at the bottom, would be as explosive as the atomic bomb. While his contemporary Jacques Heim had called his precursor bikini « Atom » because of its size, Reard said he had « divided the Atom » to make it even smaller.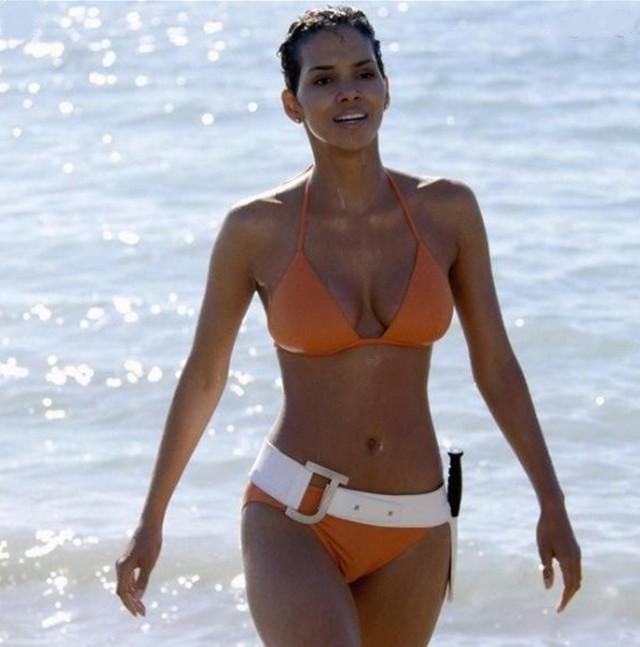 The bikini is a type of swimsuit for women consisting of a bra and triangular panties. These two pieces are separated and leave the belly uncovered (hence its nickname of the two-piece swimsuit).
We speak of microkini or micro bikini when the lower part is a string, called in this case bathing string. Often, the word microkini means that the upper part also covers much less than in traditional bikinis.
Which is obvious today
At the end of the 19th century, women bathed in corset and puffed pants. Men wear a suit that stops at the calves and has long sleeves because it is inappropriate to show the torso. Around 1900, women wore a light dress that stopped at the knee on a pair of bloomers made of the same fabric.
At the beginning of the sea baths in the 20th century, the bathing suit was codified by the medical profession and hygienists who recommended a puffed wool suit for greater comfort and a cap on the head.
In the 1920s, Coco Chanel launched the fashion for tanning, which stripped arms, legs and shoulders, and in 1946 the bikini appeared, but it was not really popular until the 1960s.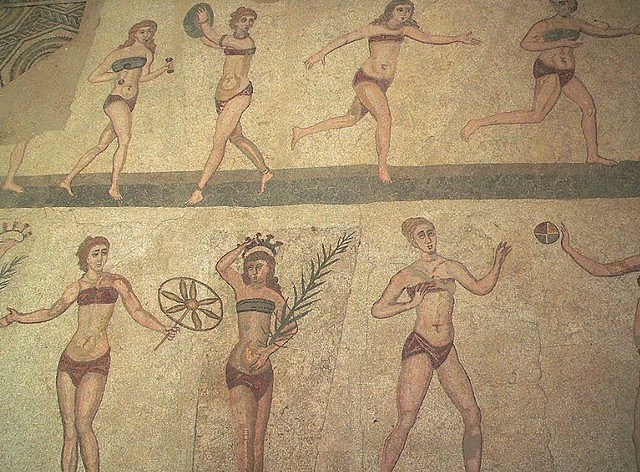 And historians recall that clothing was already known since antiquity, especially in the Roman villa of the Casale in Sicily, where archaeologists have uncovered mosaics representing women playing in bikinis.
We know the song
Translated into French, the song « Itsy Bitsy Petit Bikini » tells the story of a young girl who doesn't dare to wear a bikini on the beach. In 1960, the two-piece swimsuit was still considered an outsider on the beaches of France. Only Brigitte Bardot, with her appearance in « Et Dieu créa la femme« , gradually democratized the bikini.
In any case, when it was released in the United States in 1960, no one suspected that the song « Itsy Bitsy Polka Dot Bikini » performed by Brian Hyland would become a worldwide hit.
The influence of the song is immediately felt on bikini sales.
Today, this model of swimsuit is one of the best-selling in the world.
On the same subject