Matmo waters Phuket
Thailand's meteorology department had forecast thunderstorms in the north, north-central and eastern parts of the country. He had not been mistaken because the south was also hit at the beginning of November. Very annoying obviously for tourism.
A tropical storm…
The Department had indicated that a Category 2 depression over the South China Sea had metamorphosed into a
tropical storm, named Matmo.
On October 30 at 4 a.m., she was 300 kilometres east of Vietnam. The
The storm passed through Cambodia, weakening, before bringing rains to northeast, central, eastern and southern Thailand.
Flooding in southern Phuket
About 300 families were affected in Chalong. Their homes were destroyed.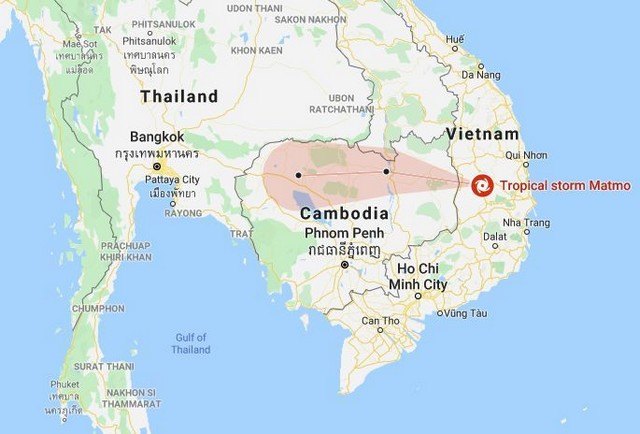 In addition, more than 100 families found themselves in the water in Karon.
Vice Governor Wongsakorn confirmed that the affected areas had been officially recognized as affected by a flood disaster.
The province should provide financial assistance for disaster relief.
Many regions have seen the thermometer fall below/strong>
Temperatures dropped by 10° in several regions including Bangkok during the passage of the tropical depression. Temperatures ranging from 23 to 25°C were experienced. Usually, there are 10° more!
Serge Fabre
On the same subject