Disneyland Paris opens the first Marvel hotel in the world
Booking is now open, since yesterday, for the future hotel « The Art of Mervel » at Disneyland Paris. Tourists from all over the world will soon be able to discover this 500-room establishment, which is scheduled to open in the summer of 2020.
The hotel promises to be spectacular with a dive on New York, including its famous Manhattan district. It should also be noted that this will be the first hotel in the world to open on the Marvel theme.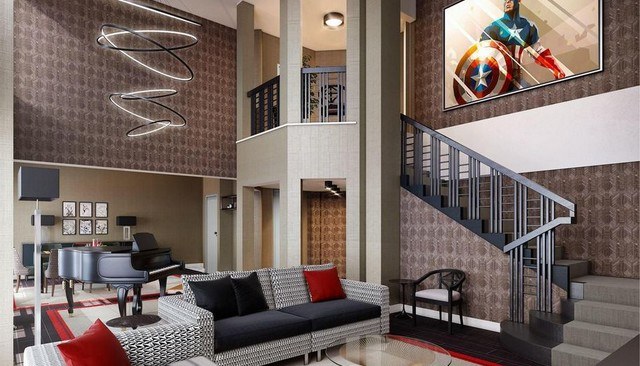 The hotel has 476 rooms, 65 executive suites, 15 thematic suites, 8 « standard » suites and two presidential suites. The interior design will be inspired by Tony Stark's urban and sophisticated contemporary style with a palette of colours and finishes reminiscent of Iron Man! The themed suites will be inspired by the universe of Spider-Man and the Avengers.
Disneyland Paris collaborated with world-renowned artist Marvel Matt Ferguson to celebrate the opening of Disney's Hotel New York – The Art of Marvel.
For this special occasion, Matt created an exclusive Marvel work. This Marvel work depicts the iconic Super Heroes gathered in front of dizzying New York skyscrapers. You will recognize Disney's Hotel New York – The Art of Marvel, as well as other famous Marvel monuments such as the famous Tour of the Avengers.
On the same subject