Centara Hotels opens three new hotels in Phuket
Centara Hotels & Resorts, Thailand's leading hotel group, has signed hotel management agreements with Maikhao Dream Company Limited for three new hotels located in the Mai Khao Beach area of Phuket. Two properties have already been operated and managed by Centara Hotels & Resorts since September 11, while the third is under development. The new agreements extend the group's presence on the island to a total of nine hotels, eight of which are in operation.
Mikhail Tyurin, Managing Director of Maikhao Dream Company Limited, said: « This is an important milestone for our company and we are delighted to be working with Centara Hotels & Resorts. Their management team has extensive market experience in Phuket and the brand gives our properties a significant increase in visibility with our target customers.  »
Hotel management agreements include the following properties:
The Maikhao Dream Villa Resort & Spa, composed of 22 villas, which joined the Centara Boutique Collection on September 11, 2019, is the only seaside villa complex located on the banks of Mai Khao beach.
The complex offers luxurious accommodation in spacious private villas. The two-bedroom villas can accommodate up to four adults and two children with 460 m² of space.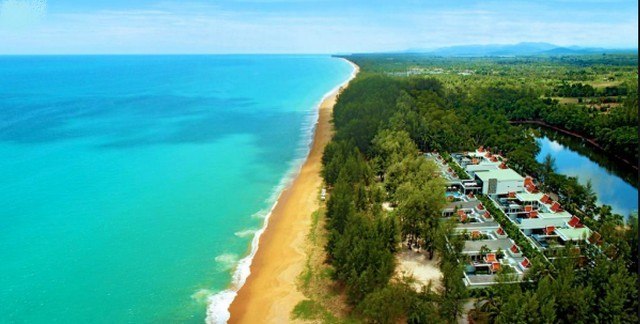 Three-bedroom villas of 650 m² can accommodate up to six adults and two children in a spacious comfort.
Each of the 22 villas has its own private swimming pool and whirlpool, outdoor pavilion and well-equipped kitchen. The complex's facilities include a swimming pool, fitness centre, spa, children's club, store, library and business lounge, as well as an international restaurant open all day and a wine cellar. Phuket International Airport is a 20-minute drive from the complex.
The second establishment, Maikhao, a 142-room hotel, opened in early 2019 and has also been managed by Centara since September 11. This mid-range hotel offers a contemporary design, comfortable accommodation and excellent facilities.

It offers standard and superior double rooms, studios and suites with one or two bedrooms. Facilities include a main swimming pool with a separate children's pool, a fitness centre, meeting rooms, an outdoor café, a karaoke room and a restaurant open all day.
Finally, the Centara Maikhao Resort Phuket, with 280 rooms, is a project under construction.
When completed, the complex will include a swimming pool, a fitness centre, meeting rooms, a children's club and a restaurant that will be open all day. The station is expected to open in 2024.
For more information, visit www.centarahotelsresorts.com
On the same subject